Many people think that a new construction home inspection is unnecessary. What could be wrong with a brand-new build? Due to the rapid rate of construction and building codes that might not have been met, a savvy buyer will always get an inspection before purchasing a new property. There are a variety of problems, both inside and out, that can exist even in a newly constructed home, some of which are precisely because it is brand new, including, but not limited to: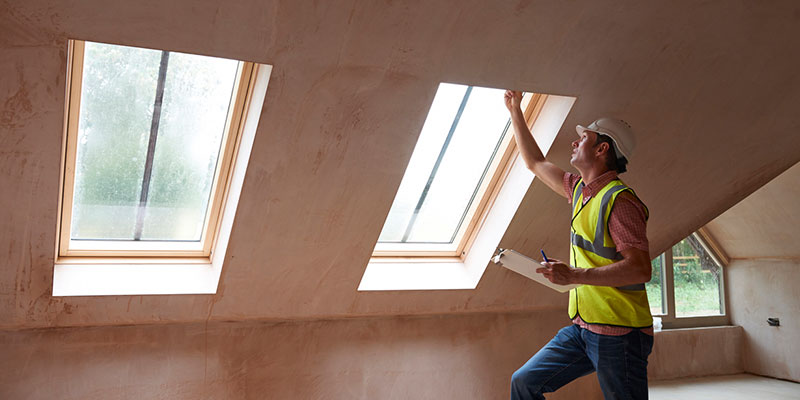 Incorrectly installed siding
Cracks or gaps in decks or patios
Cracks in driveways and sidewalks
Drainage or grading problems
Drywall cracks
Nail pops in walls or ceilings
Truss rise in the roof
High humidity levels inside the home
Water damage or leaks
Flooring issues such as uneven or damaged surfaces
Doors that are difficult to open or close
Appliances that may not have been installed correctly
New construction buildings may be subject to inspection by public engineers, but they focus primarily on safety issues, like wiring, and often overlook other seemingly less important details of the build. These small issues can and often do evolve into more serious problems as time goes on. A slight defect in venting from a bathroom could result in a serious mold problem costing thousands of dollars. People may be in a hurry to get in their new house and neglect to get a proper professional new construction home inspection. Don't make that mistake! You can get an inspection at any stage of construction, and it is advisable to do so, as you may prevent a future issue for a fraction of the price.
At OpenWindow Home Inspections, we provide detailed new construction home inspection reports, which are available by email in PDF and HTML formats. We strive to provide excellent customer service to our clients in the Spring Lake, North Carolina area. If you are building a new home and want to ensure that everything is in order, give us a call today or schedule an inspection on our website. We look forward to helping you soon!