Buyers, sellers, and investors all appreciate the benefits of working with an expert home inspector.
If you are looking for an expert home inspector so you don't get stuck with a money pit, you have come to the right place. At OpenWindow Home Inspections, we proudly serve Raleigh and the surrounding areas of North Carolina as a trusted, professional, InterNACHI-certified home inspector. We use the latest, most innovative home inspection software to ensure you can easily understand all the information you need about the home.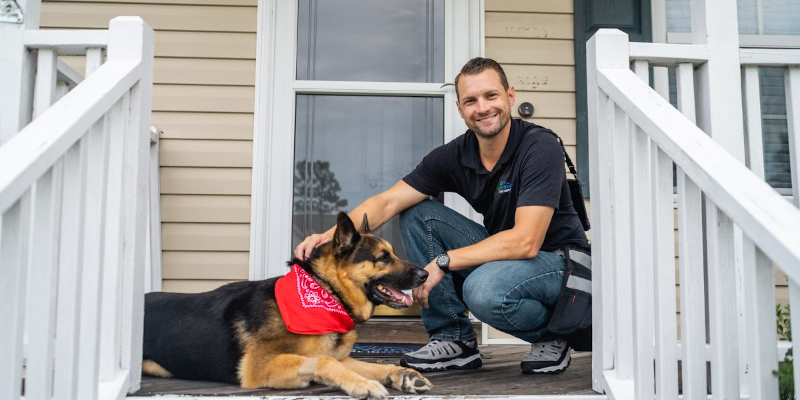 An expert home inspector can prove valuable to more than just home buyers. We also help sellers better prepare for the process of selling their home. If you can find out about problems before you list your home, you can resolve them so they don't come up later and delay the closing or even scare away the buyer. In addition, we also help families who simply want peace of mind that everything in their home is up to code, safe, and not in need of a repair or replacement. Our home inspection report can also help you plan for big-ticket items that aren't too far into the future.
Real estate investors also benefit from working with an expert home inspector before purchasing investment properties. You want to be sure that you'll get the return on your investment that you expect rather than blow it out of the water dealing with a major expense you didn't plan on. With a thorough report in hand, you'll have the information you need to negotiate a better price if there are several issues to resolve.
If you would like to schedule an appointment with an expert home inspector, reach out to us today!
---
At OpenWindow Home Inspections, our expert home inspectors proudly serve Spring Lake, Raleigh, Fayetteville, Fort Bragg, Broadway, Fuquay-Varina, Pittsboro, Lillington, Sanford, Durham, Cary, Apex, Holly Springs, Chapel Hill, Garner, Clayton, and all of Cumberland County, Harnett County, Lee County, Hoke County, Sampson County, Wake County, Johnston County, and Wayne County, North Carolina.