You are welcome to ask your home inspector any questions you might have.
When you hire a home inspector, you need to feel confident that they will be thorough when examining the home. You don't want any surprises after the ink is dry on the closing documents. While the North Carolina Home Inspectors Licensure Board has a Standards of Practice protocol that all licensed home inspectors must follow, that doesn't mean you can't find some inspectors who are better than others.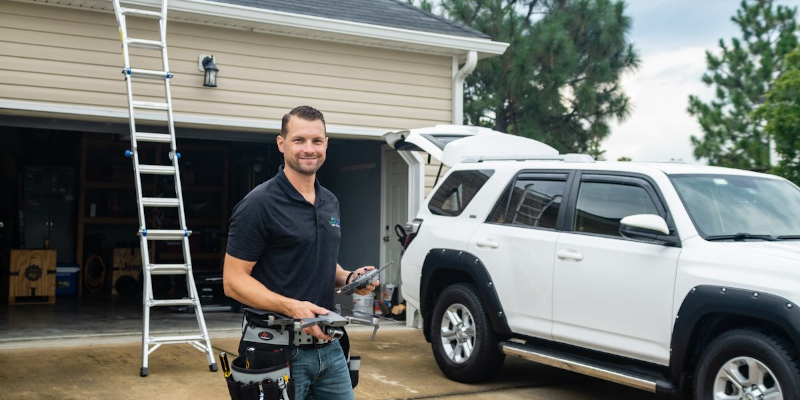 At OpenWindow Home Inspections, our process involves walking through the home with you so we can point out any areas of concern, including both major and minor issues. The protocols we follow ensure that no area of the home is missed. For example, our investment into Spectora software ensures an easy-to-read report that would quickly indicate if a component was overlooked.
During the home inspection, you are welcome to ask your home inspector any questions you might have. We are happy to discuss any information that can help you view the home from a factual angle, without the emotional excitement that could result in thinking certain issues are more minor than they actually are. A seller might sugarcoat a problem, but we won't. Two statements can both be true, but only one is helpful. For example, "We replaced the roof just five years ago" and "The roof may be newer, but it's already showing signs of leaking" can both be true, but it is the latter statement is what you really need to know.
You can expect our home inspector to give you the unfettered truth about the house and provide you with the report you need to make a decision about how to proceed. Reach out today to learn more or to schedule an inspection in Spring Lake and surrounding areas of North Carolina.
---
At OpenWindow Home Inspections, our home inspectors proudly serve Spring Lake, Raleigh, Fayetteville, Fort Bragg, Broadway, Fuquay-Varina, Pittsboro, Lillington, Sanford, Durham, Cary, Apex, Holly Springs, Chapel Hill, Garner, Clayton, and all of Cumberland County, Harnett County, Lee County, Hoke County, Sampson County, Wake County, Johnston County, and Wayne County, North Carolina.
Similar Services We Offer: