We'll provide you with a list of any updates that will offer immediate safety improvements to your home.
It could be argued that an electrical inspection is one of the most important things you can do for your home. Home electrical systems that are out of date or in poor condition can create an immediate danger for everyone inside.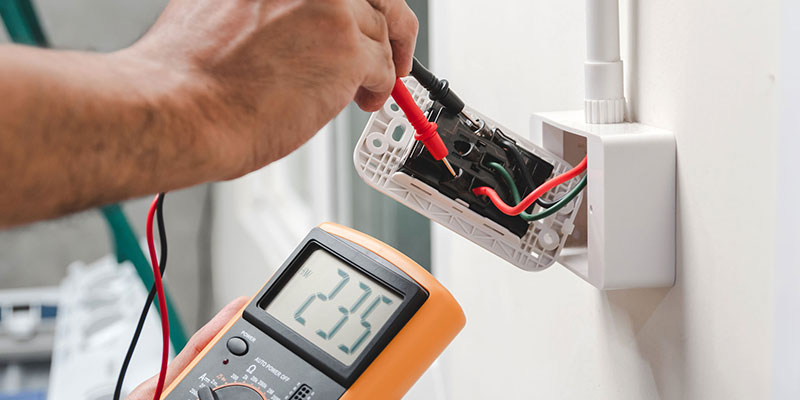 Whether you have an older home with some outdated electrical equipment or you are buying a home and want to make sure the electrical system is in good shape, you can rely on our team at OpenWindow Home Inspections to give you the best information from an electrical inspection.
During an electrical inspection, we do a thorough check of all of the electrical equipment throughout the entire home. We'll make sure everything is up to code, provide feedback on anything that might need updates, and offer solutions that can save you money in the long run. If you have an older home, we understand that sometimes electrical concerns can be great. When our electrical inspection is complete, we'll make sure to provide you with a thorough checklist of any updates that will offer immediate safety improvements to your home.
It's important to us to leave you feeling confident in the safety and security of your house. During an electrical inspection, we'll take a look at all of the areas of your home that the electrical wiring could affect. We take a meticulous approach to all of our home inspections and want to give you complete confidence that your home is in its best condition.
If you have questions about our home inspection services or would like to schedule an electrical inspection in Spring Lake, North Carolina, contact us today. We will work to provide you with a timely and thorough inspection.
---
At OpenWindow Home Inspections, we offer electrical inspection services in Spring Lake, Raleigh, Fayetteville, Fort Bragg, Broadway, Fuquay-Varina, Pittsboro, Lillington, Sanford, Durham, Cary, Apex, Holly Springs, Chapel Hill, Garner, Clayton, and all of Cumberland County, Harnett County, Lee County, Hoke County, Sampson County, Wake County, Johnston County, and Wayne County, North Carolina.