Our thorough plumbing inspections will give you the information you need to make the right choice about buying a new home.
Before you buy a new home, you should always have the property inspected to make sure that everything is in good working order. One thing that's particularly important to have checked out is the plumbing system—not only is a working plumbing system essential for your health and comfort, a faulty one could cause major damage to the rest of the house. If you want to make sure that you have an accurate understanding of the condition of the plumbing in your potential new home, we encourage you to give our team at OpenWindow Home Inspections a call. We'll conduct a thorough plumbing inspection and give you a detailed, accurate report of our findings.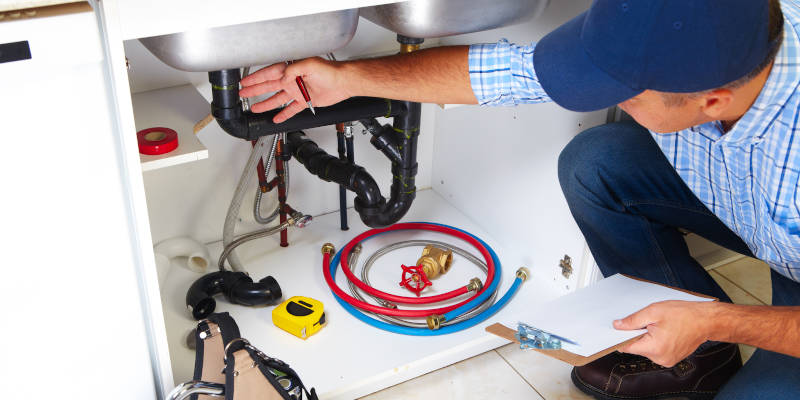 Our plumbing inspection experts will examine every part of your new home's plumbing system, from the showers, toilets, and faucets to the pipes and the water main. We'll take note of any issues that we find and go over our results with you to make sure you have a clear picture of what you will be getting into if you go through with the purchase. If our inspection turns up any major issues, you can back out of the purchase or go back to the negotiating table with the seller to ask them to fix the problem or lower the price.
We are proud to serve our community here in Spring Lake, North Carolina, and we want to help you make the right decision when buying a new home. Before you commit to any real estate purchase, you should give our team a call to have our experts perform a plumbing inspection to make sure that there are no major issues with this essential system.
---
At OpenWindow Home Inspections, we offer plumbing inspection services in Spring Lake, Raleigh, Fayetteville, Fort Bragg, Broadway, Fuquay-Varina, Pittsboro, Lillington, Sanford, Durham, Cary, Apex, Holly Springs, Chapel Hill, Garner, Clayton, and all of Cumberland County, Harnett County, Lee County, Hoke County, Sampson County, Wake County, Johnston County, and Wayne County, North Carolina.