We perform thorough septic inspections.
When you purchase a home, you want to make sure that all of its systems are in good shape. If you are in the process of buying a house with a septic system, you should make sure that this system is functioning properly and that it doesn't need any major repairs before you move in. Although a general home inspection will provide an overview of the septic system, it won't deliver the comprehensive look at the septic system you need.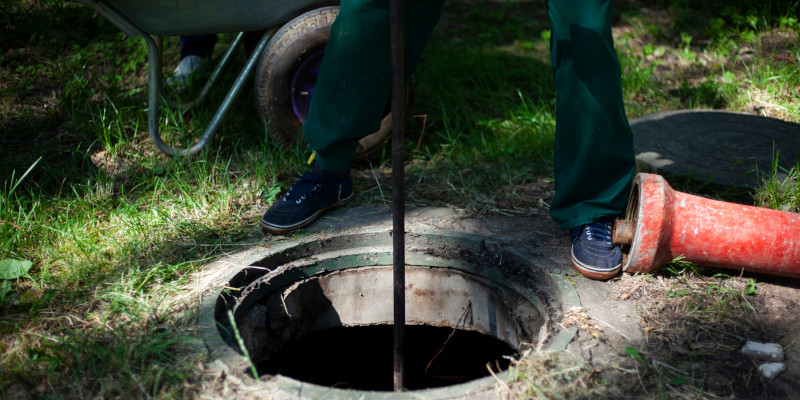 At OpenWindow Home Inspections, we provide comprehensive septic inspections here in the Spring Lake, North Carolina area. Choose us to conduct your septic inspection, and we will take a closer look at all components of this system, including the tank, drain field, and distribution box. We will alert you to anything that is wrong with the system and also provide further information about how old the system is, when it was pumped last, and other important things you should know.
While we always recommend septic inspections before the purchase of a home, it's also a good idea to have your septic system inspected periodically. When we come and inspect your system, we can give you more information about what to expect in terms of your system's lifespan, how to prepare for repairs, and other helpful information about the state of your system.
We're a trusted, reliable, and professional home inspection company that only wants what's best for you and your home. To learn more about what septic inspections include, or to schedule your inspection, contact us today.
---
At OpenWindow Home Inspections, we perform septic inspections in Spring Lake, Raleigh, Fayetteville, Fort Bragg, Broadway, Fuquay-Varina, Pittsboro, Lillington, Sanford, Durham, Cary, Apex, Holly Springs, Chapel Hill, Garner, Clayton, and all of Cumberland County, Harnett County, Lee County, Hoke County, Sampson County, Wake County, Johnston County, and Wayne County, North Carolina.