If you are planning on buy a new home, have our team perform a foundation inspection first.
In any home, one of the most important structural elements is the foundation, as this is what supports the weight of the rest of the house. Because of this, the foundation is one thing that you definitely need to have inspected before you commit to buying a new home. If you are looking for a team that you can count on to provide thorough foundation inspection services, simply turn to us at OpenWindow Home Inspections.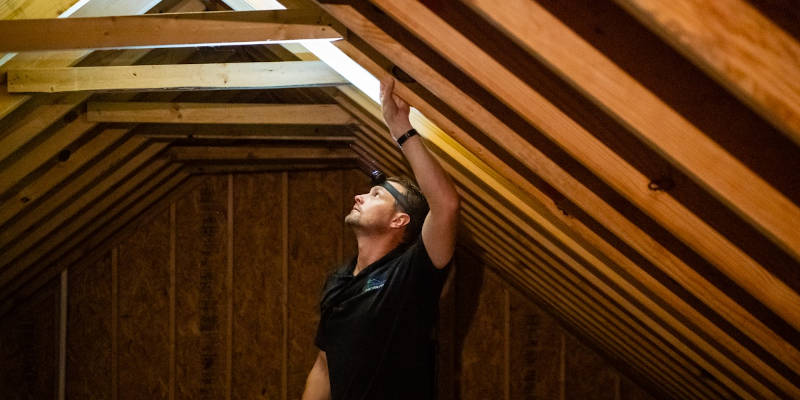 When you enlist our foundation inspection services, you can rest assured that we will examine the foundation with a close eye and take note of any issues or potential issues. Once our inspection is complete, our experts will assemble our findings into a clear, detailed report for your perusal. We'll also take the time to go over the report with you, so you have a solid understanding of what we found and how that affects you. If the inspection comes back clean, you can go ahead and move forward with the purchase (providing that the inspection results for the rest of the house were also good, of course); if there are problems, you can then use that information to negotiate a lower price on the house, request that the seller fix the problem, or simply walk away.
Our team is proud to serve the Spring Lake, North Carolina community, and we want to help you ensure your new home is in the best possible shape before you commit to buying it. If you need a foundation inspection you can trust, just give us a call.
---
At OpenWindow Home Inspections, we offer foundation inspection services in Spring Lake, Raleigh, Fayetteville, Fort Bragg, Broadway, Fuquay-Varina, Pittsboro, Lillington, Sanford, Durham, Cary, Apex, Holly Springs, Chapel Hill, Garner, Clayton, and all of Cumberland County, Harnett County, Lee County, Hoke County, Sampson County, Wake County, Johnston County, and Wayne County, North Carolina.