Our insulation inspection experts will help you get the information you need to make the best choice about whether to buy a home or not.
Every home contains multiple components and systems designed to preserve your comfort and make the home itself run efficiently. One of the most important of these components is the insulation, which prevents excess heat from transferring through the exterior walls, roof, or crawlspace. This ensures that the home and the people in it remain comfortable throughout the year, and that the heating and cooling costs stay low. If you are thinking about buying a new home, you should always have an insulation inspection done on the property first, as the condition of the insulation will have a significant impact on what it's like to live in that house. Our team at OpenWindow Home Inspections is here to provide the thorough examination you need to make sure that your new place is in good shape.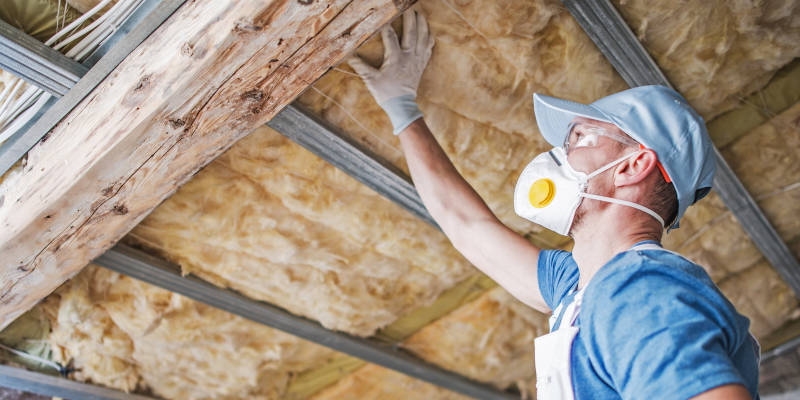 One of the most common issues that our insulation inspection team turns up is moisture damage, which not only affects how well the insulation performs but can also lead to further damage to the walls and other structural elements. When you enlist our inspection services, we will thoroughly examine the property's insulation for any issues and assemble our findings into a detailed report. We'll then go over it with you, so you understand the true condition of the property and can make an informed decision about whether to buy it or not.
Our team is proud to serve our community here in Spring Lake, North Carolina, and we want to help you make an informed decision when it comes to purchasing a home. If you want to make sure that everything about your potential new home is in order, we encourage you to give us a call to arrange for an insulation inspection.
---
At OpenWindow Home Inspections, we offer insulation inspection services in Spring Lake, Raleigh, Fayetteville, Fort Bragg, Broadway, Fuquay-Varina, Pittsboro, Lillington, Sanford, Durham, Cary, Apex, Holly Springs, Chapel Hill, Garner, Clayton, and all of Cumberland County, Harnett County, Lee County, Hoke County, Sampson County, Wake County, Johnston County, and Wayne County, North Carolina.